Our Services
"The Authority in Quality Construction"
our services
We are an Infrastructure Construction Company in Colorado Springs, CO
 For more information on our services, use our convenient Contact Us page or request pricing using our Quote Request page.  Or, just give us a call.
Directional Boring
The Directional Boring division has the latest equipment to complete your underground boring jobs on time and under budget.  We use the industry-specific equipment: directional drilling field. From the simple road crossings to any size of directional bore.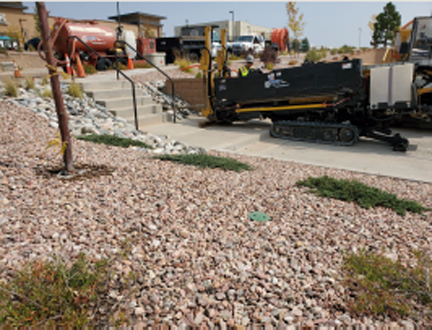 Vermeer 23X30 S3 Directional Drill
Vermeer 24X40 S2 Directional Drill (X2)
Vermeer 23X30 Directional Drill
Vermeer 20X22 S3 Directional Drill
Vermeer 20×22 S3 Directional Drill
Vermeer PL8000 Pit Launch directional Drill
Vermeer 80X800 Vacuum Excavator X 2
Ditch Witch FX30 Vacuum Excavator (X3)
DCI F1 & F2 (X2) Falcon Locating Equipment
DCI F5 Falcon Locating Equipment
Telecommunications
The Telecommunications division does work for various private telephone companies throughout Colorado. We have a full array of rippers and cable plows, backhoes, directional drills and all the support equipment to complete your project on time and within budget.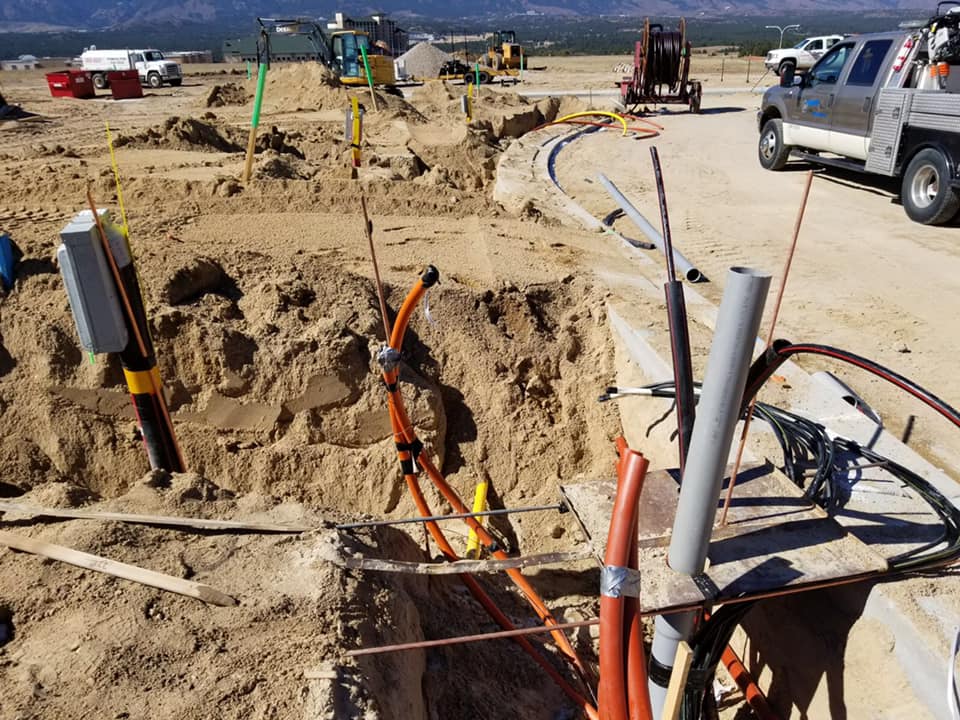 Directional Drilling: Native Soils, Rivers, Rock and Frost
We bore new lines through out the state of Colorado. This includes, but not limited to, hard surfaces such as rocky terrain.
Being in Colorado, weather can change overnight. If there is a job needing to be done during the coldest part of the year, we can do the job and get it done right with our rock and frost sawing knowledge. 
HDPE: PVC, Fusing & Installation
We have expertise in fusion and installation of HDPE and PVC pipe. 
Cable Plowing: Copper & Fiber Optic
We can plow any or part of a job.
We have the knowlege to splice fiberoptic lines. 
Manhole, Vault, & Conduit Installation
We install manholes and vaults to newly installed lines. We also replace any damaged manhole or vaults depending on the job. We install conduit into new or preexisting vault or manhole depending on the job. 
RUS Fiber Optic to the homes & businesses
We run or repair fiber optic lines into homes or businesses depending on the needs of the job. 
We have the equipment and knoledge to run aerial phone and CAVT lines depending on the specifications of the job. 
Reel Trailers (5 single, 1 double, 1 triple)
Trenching & Excavation
The Trenching and Excavation division provides extensive trenching and excavation capability for any type of project.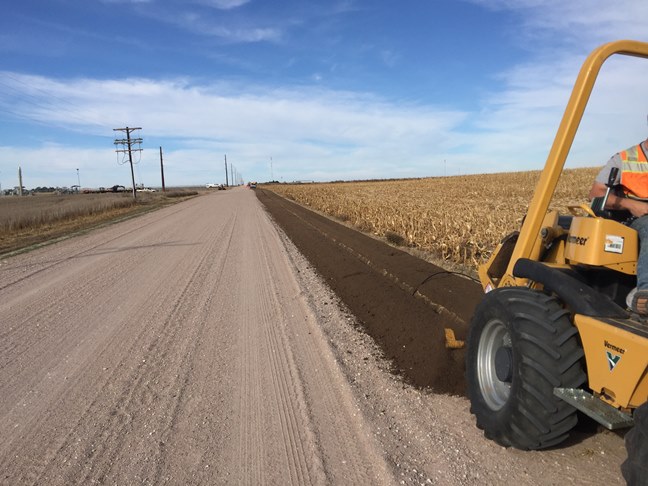 Trenching & Excavation Equipment:
CAT 305E Excavator
John Deere 50G Excavator
John Deere 35G Excavator
John Deere 17G Excavator
John Deere 326 E Skid Loader
John Deere 310SG Backhoe
GMC 7500 Dump Truck
Case 560 Plow/Backhoe
Case 860 Plow/Backhoe
Kennworth Tractor Trailer with full end dump
Kennworth Box truck enclosed for winter work
Arrow Board truck for traffic control
Asphalt Rollers
Bucket Truck for aerial work
Digger Derrick for pole placement
Fusion Machine
Utilities Installation
We offer installation of sewer and water lines either by directional bore or traditional methods. We do repairs to most sewer and water lines.  We have the capability to install any size of pipe to whatever depth you may desire.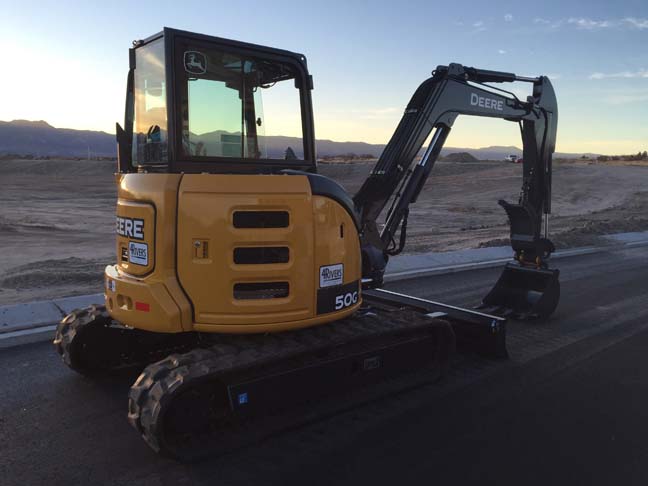 Water Mains Repair City and Rural
If you need to repair new or existing lines, we are the right ones to call. 
Having a sewer issue? We will come out and make the necessary repairs.
HDPE & PVC Installation and Fusing
We do installation and fusing of HDPE and PVC lines.
Storm Sewer CMP, RCP, PVC or HDPE
Your content goes here. Edit or remove this text inline or in the module Content settings. You can also style every aspect of this content in the module Design settings and even apply custom CSS to this text in the module Advanced settings.
Lift Stations New or Rehabilitation
We can install lisft stations when necessary. 
We can bypass pump andy unecessary water or waste water from work locations. 
SPECIALIZE IN HORIZONTAL DIRECTIONAL DRILLING & EXCAVATION!
Call Us
(719) 573-8079
Head Office
18 Jersey Lane
Colorado Springs, CO 80911
Call Us
Office: (719) 573-8079   or
Fax: (719) 392-2361